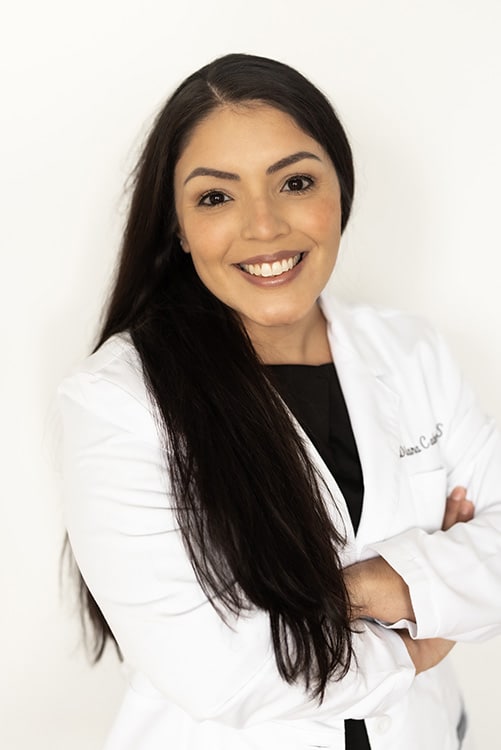 ---
Dr. Diana Cabrera was born and raised in Southern California, just outside of Los Angeles. After graduating from high school, she went to the University of Hawaii at Manoa in Honolulu and received her bachelor's degree in biology in 2006.
After college, Dr. Cabrera made the transition from the eternally sunny days of Hawaii to four seasons, and she attended the University of Iowa College of Dentistry. While in Iowa, she received the Dean's Leadership Award all four years she attended dental school. She was also awarded for outstanding treatment of special needs and senior patients when she graduated in 2010.
Dr. Cabrera moved to Texas in 2010 and it was in San Antonio where she met and married the love of her life, a navy veteran, and New Yorker. Now that they have a daughter, the Cabrera family has relocated to New York to be closer to family.
Dr. Cabrera is a member of the American Dental Association, New York State Dental Association, and the Third District Dental Society.
Dr. Cabrera is enjoying the move to New York
---